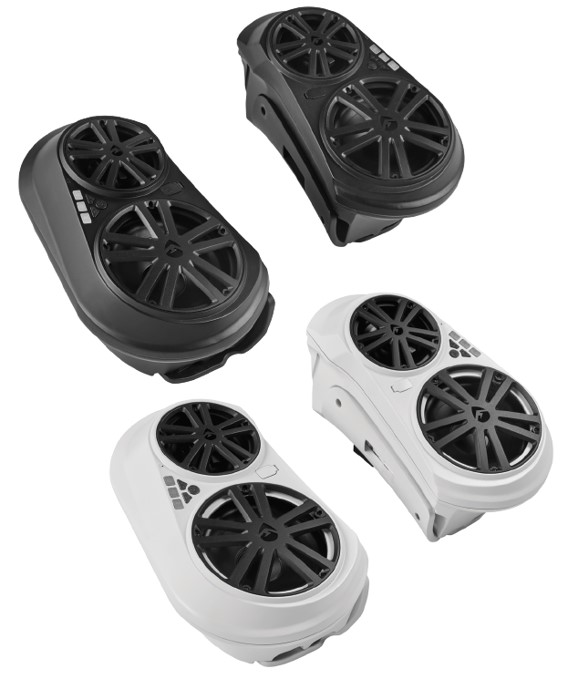 WR - FOOTWELL SPEAKERS
Removable, floating wireless Bluetooth footwell speakers features a quick-release mechanism for charging and listening on the beach. Mounting brackets are permanently mounted on unit.
Unique Selling Points
•
Playtime: 50hrs at 50% volume, 10hrs at max volume.
•
Speaker Type: 3 speakers (5.25 inch woofer, 3.7 inch mid-range, 1 inch
•
Peak Speaker Power: 65W (each speaker).
•
Auto Eco-Connect and One-Touch Off.